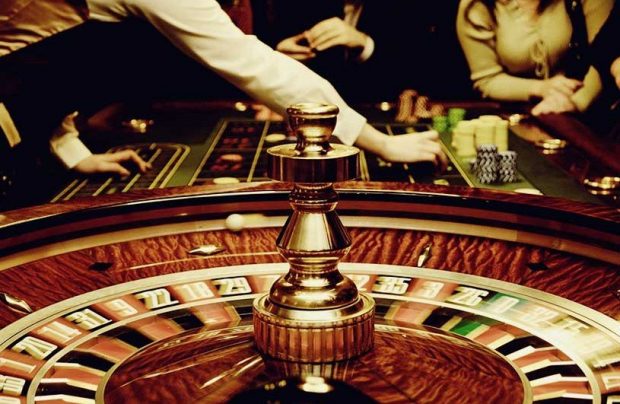 One of the biggest technology advancements that the big name brands like Facebook and Twitter are beginning to invest a lot in is live streaming. Live streaming allows brands to connect with their customers, and also allows people to connect with each other, in the real-time. With video streaming technology becoming ever-more popular in the world, away from just live casinos, it's interesting to see how these have made their transition to mobile. According to the Ladbrokes Casino Video Streaming Infographic, people are spending 3.5 minutes watching live streams on mobile, and reports suggest that by 2019, online video will be responsible for a whopping four-fifths of global internet traffic. Mobile technology advancements is helping to make that even more possible, and with more people using mobile than ever, it's no surprise to see a number of apps suitable for live streaming become available on the Android market. Here, we're taking a look at the top 5 live streaming apps that you can download for your Android device.
5 Live Streaming Apps To Look Out For
Periscope
Periscope is integrated with Twitter, and it allows you to stream videos privately to a selected group of people, or publicly to the entire network. With the option for live 360-degree videos to help make your video streaming experience even more fun for the viewer. These videos can also be shared across other social networks like Facebook and Twitter.
YouNow
If you're looking for a guaranteed global audience for your live streams, then YouNow is the perfect choice. With this app, you are able to interact with a range of other broadcasters, and like, share and comment on any live stream on the app. You can also share your own broadcast or the one that you are watching on social channels like Twitter, Instagram and Snapchat.
Stream
Stream acts as a community type app, which allows you to broadcast a number personal videos and live streams. One of the things Stream does particularly well is its emphasis on user experience. It allows you to go through a range of options like trending broadcasts, those with the most likes and much more in order to really streamline your experience. Stream allows you to integrate your Facebook and Twitter social platforms, and converse with anybody who follows you and your streams. You can also incorporate screens from your Android device itself, or even external devices like a GoPro or the iVue Horizon pro glasses.
Hang w/
Hang w/ comes with a huge range of features, allowing you to broadcast both privately and publicly depending on your preference. With several categories to explore, such as music, sports, what's hot, what's popular and much more, there's a great number of avenues to explore with Hang w/ when it comes to live streaming. While its interface isn't the easiest to use, or the prettiest for that matter, the number of features it provides certainly makes up for it. In addition to this, there is a special feature option which allows you to create a digital ticket, letting you set the price and time, and other users can opt to purchase and tune-in to your broadcast.
Twitch
Twitch is one of the platforms that has been at the forefront of the video streaming industry, and with almost 9.7 million daily active users, generally focussing on the gaming community, there's plenty to be explored here. There's a lot of market for the live streaming industry and the sheer number of people who use Twitch on a daily basis really does promote this further. With Twitch, you can watch a number of gaming commentaries, eSports, events and more, as well as unlock exclusive game content by being a prime user.
Live Streaming Apps To Look Out For
Powered by Android e How