Best Nintendo 3DS emulator for PC & Android
Are you the Nintendo games lover? But, don't have a console to play them. In andoridehow we will show the Best 3DS emulator for Play 3DS games on your PC & Android 2017.
The world of emulation doesn't stop. It is already known that the definitive console is the PC . Thanks to the emulators, we can enjoy most of the consoles of history, even the rarest ones; Even the newer ones will soon be emulated on PC. Nintendo games are among most popular in the world. Now, if you really like Nintendo 3DS games but, don't have the console, then we have a solution for you.
Here we listed the best 3DS emulator for PC & Android that imitates the operation of the flash memories emulating the Nintendo 3DS system and let you enjoy games on your PC and smartphones. You can even change the default keyboard controls to custom ones you feel most comfortable with.
Its also true that the increasing complexity of consoles makes it difficult to emulate and that more and more hardware is needed. Thanks to the developers they develops emulators and We always get ROMs is just as alive as ever. Also have a look at Xcom 2 console commands to supercharge your favourite games .
Best Nintendo 3Ds Emulators for Android, Windows & Mac
---
Here we begin our selection and deep reviews of working 3Ds Emulator that work with windows, mac & Android.
1.

Citra

 

(for Windows, Mac)
Citra , a fully functional Nintendo 3DS emulator for Windows and Mac able to play 3DS games on Pc 100% working. And its also scale the 3D graphics to show resolutions much greater than The original Nintendo console. 3ds emulator mac
This Open Source project launched its first public version in 2015 as an experimental software that didn't include nor frontend and you have to operate from the command line. In just two years Citra is able to run most of the games  at 60fps and 400 × 200 resolutions from the original screen. This brutal jump makes certain games, in case the textures and models are sufficiently defined in series, look like totally similar to Playing Xbox 360 gamepad experience. I have decided that after playing  The Legend of Zelda: Link Between Worlds or Super Mario 3D Land full screen.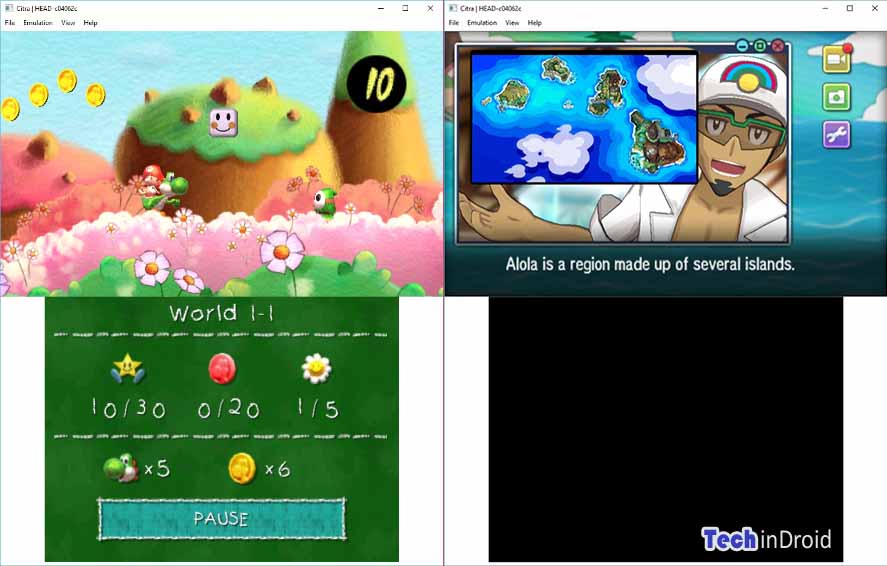 As per the case of two screens, the emulator allows several modes of visualization adapted to each game. You can display both screens at the same time as displaying a single and toggle with a key between both, although the best system is to use the full screen in the upper and leave the lower to its original small resolution in a corner if we need it. The touch control is solved by using the mouse, you can perform the touches directly on the screen by clicking justify-click.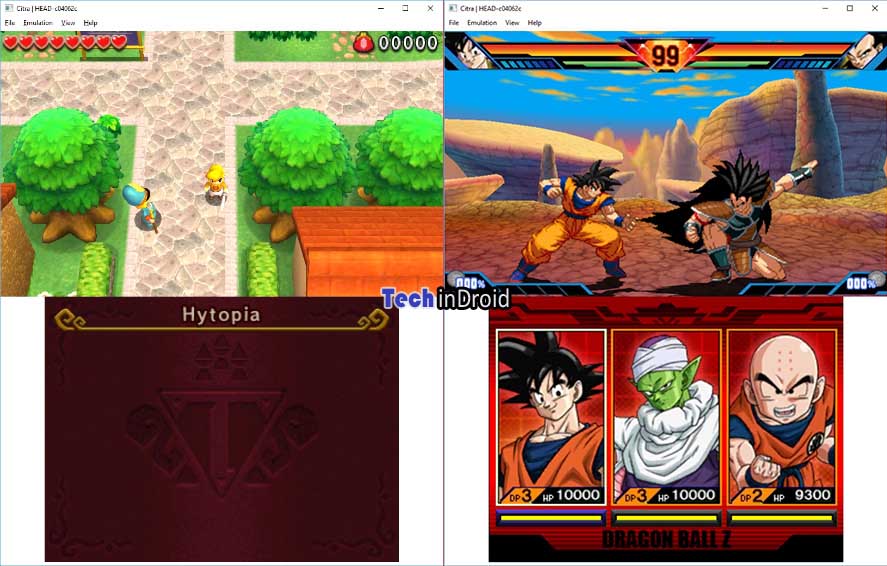 When loading the ROMs, they must be decrypted, so it doesn't accept dumps directly from backups in 3DS or 3DZ format. On the Internet, tools for this purpose can easily be found. At the level of requirements, it only work with 64-bit operating system (in case of Windows, 7 up) and a graphics card that supports OpenGL 3.3 or higher.
2.

 

R4 3DS Emulator

 (Windows)
A nintendo 3ds emulator is very useful since there are no PC versions of the Nintendo 3DS games.  This emulator gives you access to most of them. However, the most recent ones are not yet available. R4 3DS Emulator is a program that mimics the process and graphics systems of the Nintendo 3DS console, It will let you paly 3DS games on windows PC. You can play the large number of titles for Nintendo 3DS without using console. The emulator works by emulating the way a R4 3DS flash memory works. When you start using it, the emulator will prompt the user to insert the cartridge. Then you have to select the files of the game. You can also customize the controls on the keyboard.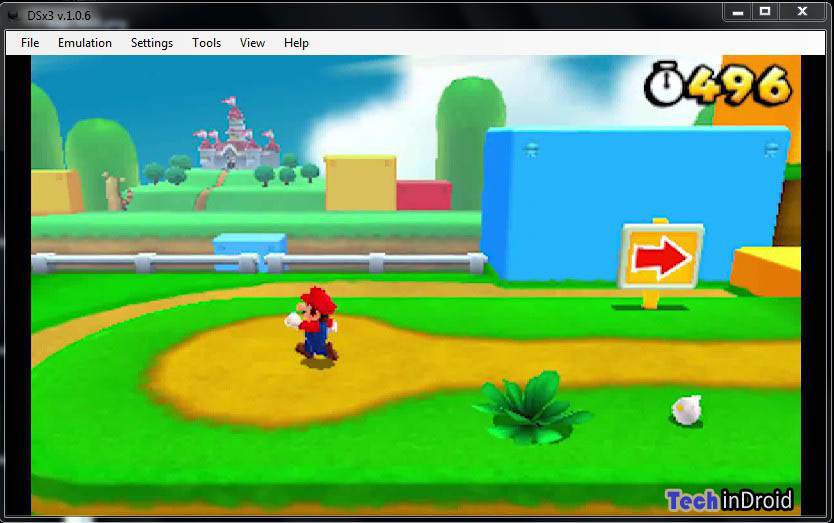 R4 3DS Emulator is also useful for game developers. With this emulator, Developers can review the results of their work directly on their computers, without having to switch to the DS console. The con of this software is that it won't work with the latest games. However, i hope this problem will be solved in latest versions.
Download:

 R4 3DS Emulator [

Here

]
3.

DraStic DS Emulator 

(for Android Apk)
DraStic DS Emulator is a best way to play Nintendo DS games on Android phones. How has this app gained its fame? Simple, through trusted in reproduction of games. It promises to recover the charm of best games of Nintendo, this time through Android devices. Its speed of graphics emulation is better than other emulators.Lets see how this app works. Also have a look at our collection of Best GBA games 2017. Drastic DS Emulator has many ads which is negative point of this emulator but you can remove those ads using luckypatcher.apk.
You can choose to load different games at the same time and switch directly from one screen to another. The animations and controls can be customized and used in all games. In this way, each player will be able to freely choose the configuration as their wish.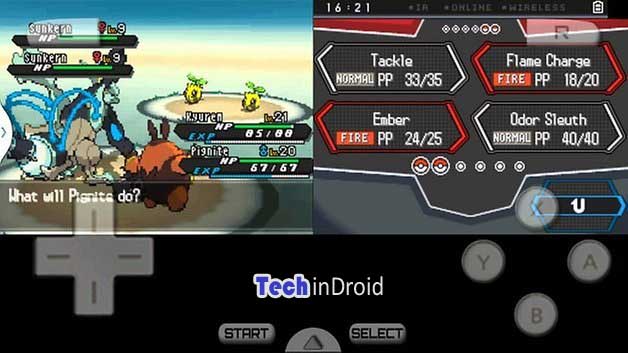 The game has to be synchronized with Google Play in order to recover the saved games and in the app also let you use cheat codes. Its the ideal solution for those who have less patience and want to reach the end of the game quickly.
The emulator would be in one of the many 'gray areas' in the Play Store. Its use is not yet completely legal. On paper it should not be compatible with games downloaded on other devices, but only use original Nintendo games. Naturally the network is full of clones and unauthorized copies.
Screen & Controls:
DraStic DS Emulator supports a many of the games and interfaces with many customization options. The player can choose between different designs, the orientation of the game mode and up to the size of the screen.
As for the controls, it is more difficult to use virtual keys than the physical keys of the old Nintendo but, this is, of course, the constant struggle of Android.
DraStic DS Emulator ($4.99, Google Play) →
4.

 DeSmuME (Win 32 & 64-Bit)
Its the first Nintendo emulator project that launched for 32-Bit operating systems since other emulators doesn't work with 32-bit architecture. There are a lot of build releases and updates make the program bugs fixed. скачать эмулятор nintendo 3ds на pc
5.

 NO$GBA 

(for Windows)
NO$GBA is a freeware if you want to keep updated with the latest version you have to pay $2.5 to download latest update. Every time developers update latest verion the previous version will be available to download for free.
6.

 

Pretendo NDS Emulator
Pretendo NDS Emulator is an Nintendo DS emulator for Android, which let us to play some of the classic Nintendo DS on our smartphone and Android tablet.
Its main and essential feature is that it will give us the possibility to load ROMs in both .rom and .ds format, as well as in compressed format (.rar, .zip). Having said that, its important to keep in mind that ROMs have to be purchased legally and that this emulator does't come with any ROM by default. эмулятор 3ds на пк
The controls are is very simple and customizable, it also offers us virtual controls which is adopted in the Nintendo DS console, while allowing us to use the finger as a 'stylus' in the area of ​​the lower screen. So that we can have almost perfect control over all our games.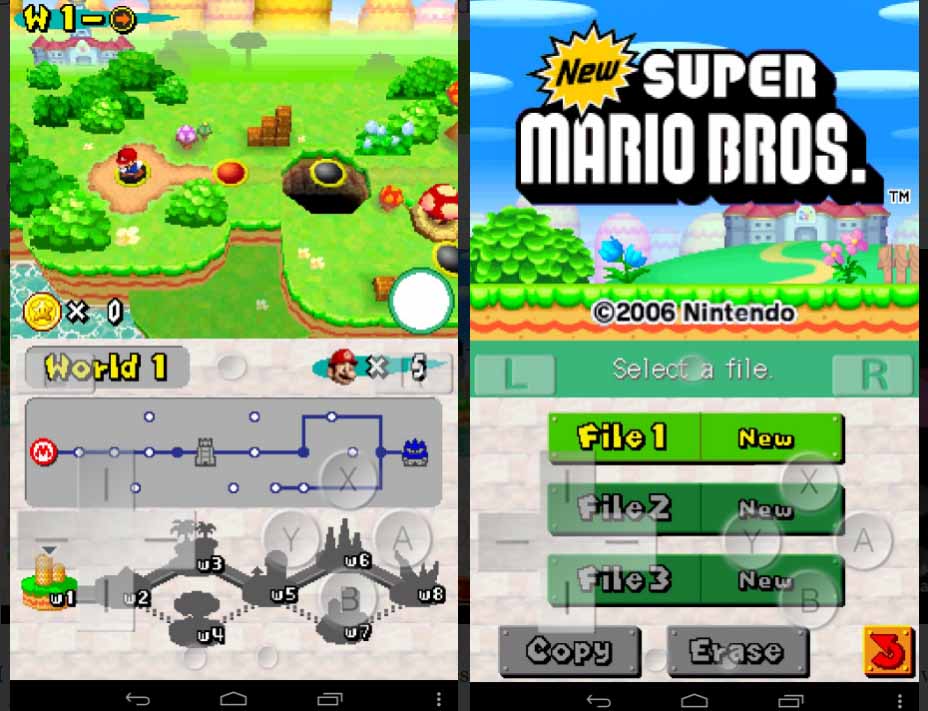 Among the most interesting features of Pretendo NDS Emulator we have self-guard, which will keep save our game progress automatically from time to time. And having the options to disable sound or graphics, with it we can gain more emulation speed. эмулятор nintendo 3ds
Its a good Nintendo DS emulator for Android, the con is advertising. This app has too much publicity for its own good, a problem even that causes some instability.
Pretendo NDS Emulator (Free, Google Play) →
All above listed emulators are the Top 5 Best Nintendo 3Ds Emulators for Android, Windows & Mac 2017 edition. i know there are other emulators also available but, this programs are most used and loved by users. Which one is your best? or do you want to suggest us a new one? Don't forget to comment below.
Best Nintendo 3DS emulator for PC & Android
Powered by Android e How