Best 10 PC Games you should play [with gameplay]
Looking for best PC games? here are the best PC games with gameplay.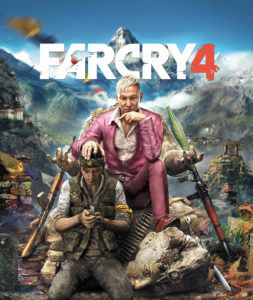 Built from the legendary DNA of its award-winning predecessor, Far Cry 4 delivers the most expansive and immersive Far Cry experience ever in an entirely new and massive open world. With integrated drop-in/drop-out open world co-op play, Far Cry 4 re-imagines the cooperative experience for the next generation. You'll now be able to discover and explore the living open world of Kyrat together.
GamePlay
Hidden in the towering Himalayas lies Kyrat, a country steeped in tradition and violence. You are Ajay Ghale. Traveling to Kyrat to fulfill your mother's dying wish, you find yourself caught up in a civil war to overthrow the oppressive regime of dictator Pagan Min. Explore and navigate this vast open world, where danger and unpredictability lurk around every corner. Here, every decision counts, and every second is a story. Welcome to Kyrat.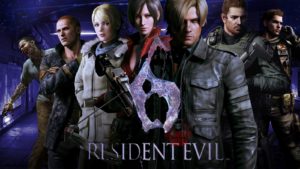 Resident Evil 6 allows players to select between four scenarios with interwoven storylines. Each scenario follows one of four main protagonists: Leon S. Kennedy, Chris Redfield, Jake Muller and Ada Wong. The player-characters from each scenario will have their own partners whom are controlled by either artificial intelligence (AI) or another player via local or online multiplayer.
GamePlay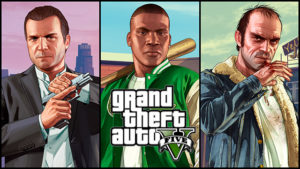 Grand Theft Auto V for PC will feature a range of major visual and technical upgrades to make Los Santos and Blaine County more immersive than ever.
In addition to increased draw distances and higher resolution, players can expect a range of additions and improvements including: new weapons, vehicles and activities, additional wildlife, denser traffic, new foliage system, enhanced damage and weather effects, and much more.
GamePlay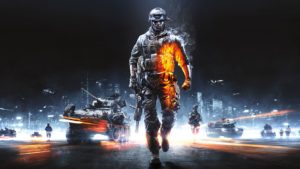 Battlefield 3 leaps ahead of the competition with the power of Frostbite 2, the next installment of DICE's cutting-edge game engine. This state-of-the-art technology is the foundation on which Battlefield 3 is built, delivering superior visual quality, a grand sense of scale, massive destruction, dynamic audio and incredibly lifelike character animations. As bullets whiz by, walls crumble, and explosions throw you to the ground, the battlefield feels more alive and interactive than ever before. In Battlefield 3, players step into the role of the elite U.S. Marines where they will experience heart-pounding single player missions and competitive multi-player actions ranging across diverse locations from around the globe including Europe, Middle-East and North America.
GamePlay
After years of combat in Vietnam, Lincoln Clay knows this truth: family isn't who you're born with, it's who you die for. When his surrogate family, the black mob, is wiped out by the Italian Mafia, Lincoln builds a new family and blazes a path of military-grade revenge through the Mafioso responsible.
GamePlay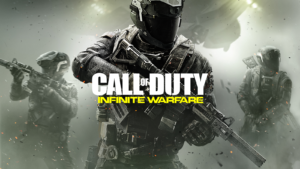 Infinity Ward, the award-winning studio that helped create the Call of Duty franchise, reaches new heights with Call of Duty: Infinite Warfare. Infinite Warfare returns to the roots of the franchise with large-scale war, epic battles, and cinematic, immersive military storytelling and takes players on a journey from Earth to beyond our atmosphere. Call of Duty: Infinite Warfare delivers something for every Call of Duty fan with three unique game modes: Campaign, Multiplayer, and Zombies.
GamePlay
7. Final Fantasy XIV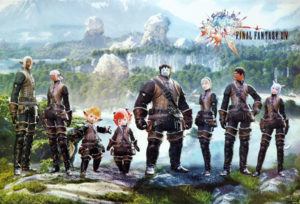 Increased level cap from 50 to 60
Dark Knight: Tank – Wields a two-handed greatsword and the power of darkness to deal damage to their foes
Astrologian: Healer – Tap the power of the stars to cast potent healing magicks, while drawing energies from constellation-based divining cards to support your party
Machinist: DPS – Deal damage from afar using a combination of firearms enhanced with various attachments, and mechanical turrets deployed on the battlefield
Included in this expansion pack is a new race called The Au Ra, a new City-State – Ishgard, new Primals Bismarck and Ravana, and Flying Mounts
GamePlay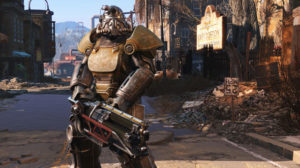 Bethesda Game Studios, the award-winning creators of Fallout 3 and The Elder Scrolls V: Skyrim, welcome you to the world of Fallout 4 – their most ambitious game ever, and the next generation of open-world gaming.
As the sole survivor of Vault 111, you enter a world destroyed by nuclear war. Every second is a fight for survival, and every choice is yours. Only you can rebuild and determine the fate of the Wasteland.
GamePlay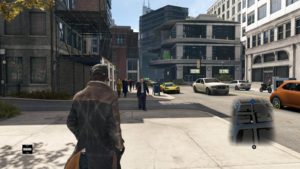 All it takes is the swipe of a finger. We connect with friends. We buy the latest gadgets and gear. We find out what's happening in the world. But with that same simple swipe, we cast an increasingly expansive shadow. With each connection, we leave a digital trail that tracks our every move and milestone, our every like and dislike. And it's not just people. Today, all major cities are networked. Urban infrastructures are monitored and controlled by complex operating systems.
GamePlay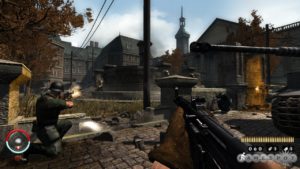 The Assault: Experience intense first-person combat as you go up against oversized Nazi robots, hulking Super Soldiers and elite shock troops – all rendered in stunning detail with the id Tech 5 engine
The Action: Wildenstein's breath-taking set pieces feature intense mountain-top car chases, underwater exploration, player-controlled Nazi war machines, and much more – all combined to create an exhilarating action-adventure experience
The Arsenal: Collect ultra-advanced Nazi-tech Break into secret research facilities and heavily guarded weapon stashes to upgrade your tools of destruction
GamePlay
 Best 10 PC Games you should play [with gameplay]
Powered by Android e How