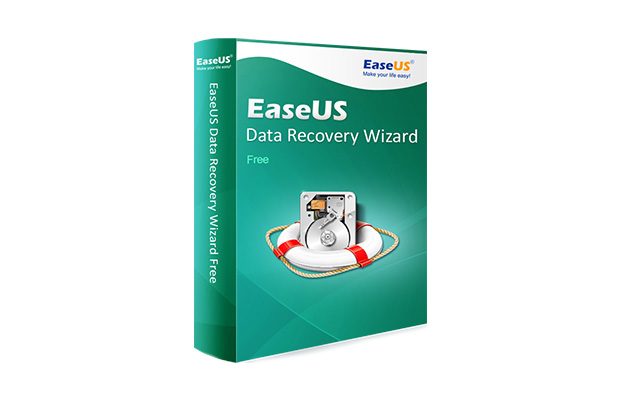 Losing the data files from a mobile, computer, hard drive, memory card or other storage media is not something that is likable. EaseUS data recovery wizard is a free data recovery software that helps you recover your lost, formatted, or deleted data files from any storage device easily.
Recover Your Deleted Data Files with Ease Using EaseUS Data Recovery Software
Data recovery wizard offered by EaseUS is a very simple data recovery software to use that helps you recover your lost data files in no time. No matter what type of data files you lost, it can recover audio, video, images, emails, document files and much more. This feature of EaseUS makes it one of the best free data recovery software for the computer, laptop, server, and other storage devices.
One of the best qualities of EaseUS is its compatibility with removable storage devices like a memory card or a USB flash drive.
Features of EaseUS
Some of the best features of EaseUS data recovery software are:
Deep Scan – Unlike other data recovery software, EaseUS performs a comprehensive scan and helps recover all the lost files.
Two Modes – EaseUS offers two modes: Quick Scan and Deep Scan for different levels of scan based on the requirement.
All Types of Files – EaseUS helps recover all types of files including images, audio, videos, email, and even compressed files.
Filters – In order to make your scan simple, EaseUS offers filter options so that you can easily tailor your search according to your needs. The filter options are available for file name, date, type, and size.
Preview for Images – Using EaseUS, you can preview the image files so that you only save the ones you want.
What's New
Most of the features of EaseUS are like other data recovery software. However, what makes EaseUS stand out from the rest is its ability to recover files from a memory card. The memory card is one of the most used storage devices in mobile phones, digital cameras, and music players. When you face data loss from a memory card, you need a data recovery software, free to use yet effective enough to recover all the files for you. This is where EaseUS comes to the rescue.
In just three simple steps, you can recover your lost files from any without any difficulty. Following is the simple procedure to use EaseUS:
1. Launch: In the first step, launch EaseUS free data recovery software on your computer or laptop. Select the file types you wish to recover. Proceed to the further step by clicking "Next".
2. Select the Disk: Unless you are unsure, choose the disk from where you want to recover your data from. You can choose either a partition, complete hard drive or even a memory card. The software will target the chosen disk for data recovery.
3. Scan: Once you have chosen the disk, begin the scan process. As soon as you initiate the scan process, the software will start showing the results.
Using the above steps, you can recover your lost files. Also, this data recovery software have Android version, you can download through this link.
Recover Your Deleted Data Files with Ease Using EaseUS Data Recovery Software
Powered by Android e How